Men beat the Rattlers in home opener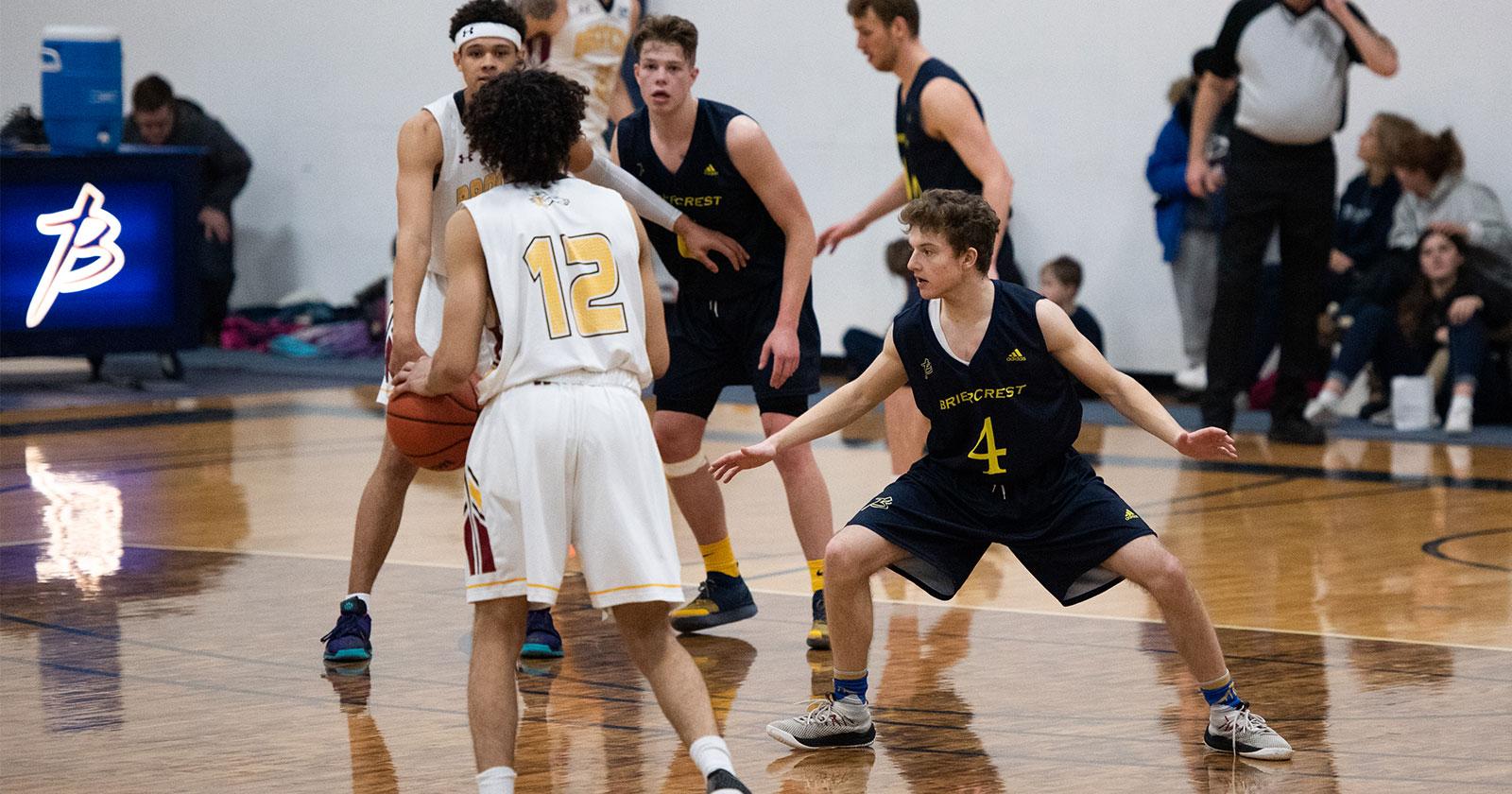 Caronport, SK. November 1st saw the Briercrest Clippers men's basketball team hosting the Medicine Hat College Rattlers for their first contest of the season.
Briercrest, unsatisfied with their 0-2 start to the season, hit the ground running in the first quarter, opening the scoring and gaining a 10-0 lead. Although Medicine Hat was able to find some traction, it was not enough to hold back the Briercrest barrage, getting outscored 25-16 by the end of the quarter.
Briercrest entered the second set with the same determination and rhythm that they played with in the second quarter, doubling the Rattlers in points by a 32-16 lead. The Rattlers were only able to score another 16 points in the second quarter, while Briercrest put up 30, taking a 55-32 lead going into halftime.
However, after the break Medicine Hat was able to find their groove, and although still not quite as dominant as the Clippers, the Ratters were able to score 25 points. But Briercrest, showing no signs of slowing down or letting up, put up another 29 points, extending their lead to 27 points and capturing the third quarter 84-57.
The Clippers continued to play with the same intensity that they started with, never letting up for a moment throughout the game. The fourth quarter saw Briercrest continue to extend their lead, outscoring the Rattlers 29-22 in the final quarter. The game ended 113-79, with the Clippers capturing a 34-point lead and their first victory of the season.
Presenting Player of the Game was Briercrest men's basketball alumnus Brian Tolentino. The award went to Medicine Hat forward Kieron Burgess, who recorded 16 points, 11 rebounds, 9 assists, and 2 steals. For Briercrest, the award went to guard CJ Greer, who put up 26 points, 3 rebounds, 1 assist, and 1 steal. After the game, Greer commented that "without a team effort the win wouldn't be possible. We play like family and had great intensity and were hungry for this win. We play hard, but we also made it easy for everyone to get involved and make plays."
The two teams will face each other again January 17th & 18th in Medicine Hat.