Athlete Profile: Brandon Kelly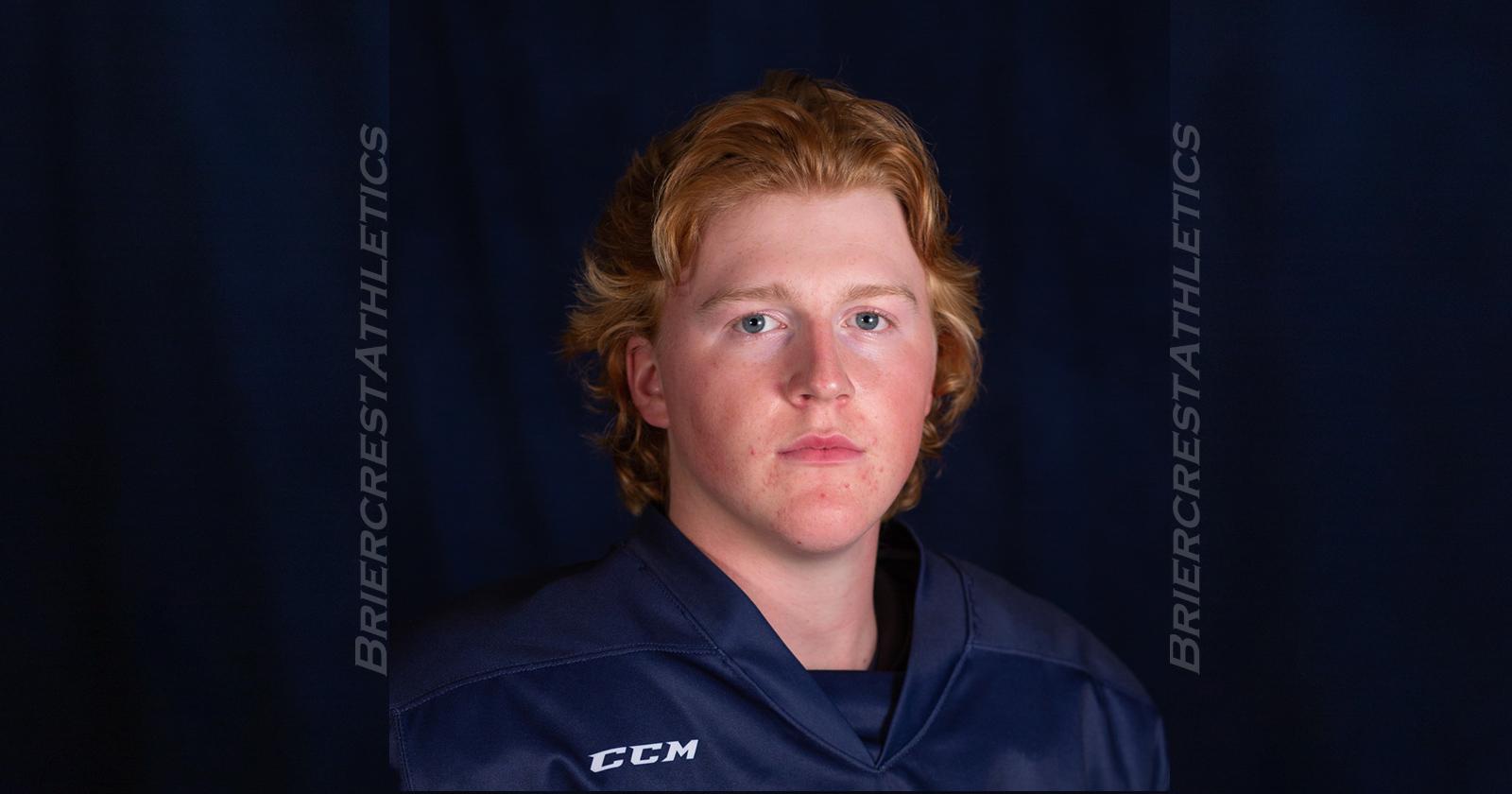 Arriving in Caronport can be a shock to the system for some people; after all, it's unlikely that there are many communities in which a college makes up a large part of the entire population. This could be seen as a negative but for a lot of people, that sense of closeness between students and the community plays a large role in their decision to attend Briercrest. For a guy like Brandon Kelly a first year player for the Men's hockey team who is a small town sask boy through and through, Briercrest is similar to what he has always known: a place where "everyone knows everyone and they are always willing to go out of their way to help you." That is something that Brandon was looking for in making his decision, as he puts great value in being a part of a community.
Even though he has only just started at Briercrest this year, Brandon is no stranger to the community of Caronport and Barkman arena. He spent his Grade 12 year with the Prairie Hockey Academy, an experience that he believes helped him to grow more than he had at any other point in his life. That glowing review is just one of many that signals the progress that has been made towards building a culture of hockey excellence at Briercrest that starts at the highschool level and is beginning to make an impact on the college program. Briercrest hockey is looking for a path back towards contention for an ACAC championship and players like Brandon signal that what they are doing is working; the foundation for what Head Coach Brad Cole and his staff are building was laid long ago. Brandon's story exemplifies that as both of his parents attended Briercrest as athletes and when I talked to him, he was clear that there was never really a doubt about whether or not he would play hockey here. Briercrest is in his blood.
Brandon's reasons for choosing Briercrest (outside of his parents' experiences here) are simple: to grow in his relationship with God and help the Clippers compete for a championship. Said in one way or another, that is almost exactly what every other Briercrest athlete has replied with when I asked about their reasons for playing at Briercrest. It is truly a blessing to have an athletic department filled with teams and athletes that have such consistent goals; it seems that with such a clear focus on winning and using those victories as a platform to give glory to God, it is simply a after of time until all of the Briercrest teams are consistent threats to win the ACAC. That team culture of winning is important but it only comes from relying on players who really embody that ideology and Brandon Kelly is that kind of player. He is a winner, plain and simple. One of his most impressive achievements is achieving a Triple Crown of sorts, winning provincial championships in football, baseball, and hockey all in the same year. A lot of people talk about winning but Brandon has the track record to show that he gets results, a fact that Assistant Coach Matt Melo picked up on immediately:
He wants to win and he wants to compete and he never turns that desire off
That kind of competitive spirit will make any coach swoon, regardless of their sport, as that single attribute contributes far more to winning than individual talent or any amount of gameplanning. Brandon stood out among his peers at PHA because of that desire to win but he's not a one-trick pony either; Coach Melo believes he has the potential to be an absolute stud on the backend for the next four years because of the unique combo of size, strength, and offensive upside Brandon possesses. Brandon is such an asset to this up and coming Briercrest Men's hockey team not only for his on-ice talent and competitive spirit, but also for his commitment to engaging in the Briercrest community and his desire to grow in all areas of his life.