Women remain undefeated
Posted: November 26, 2019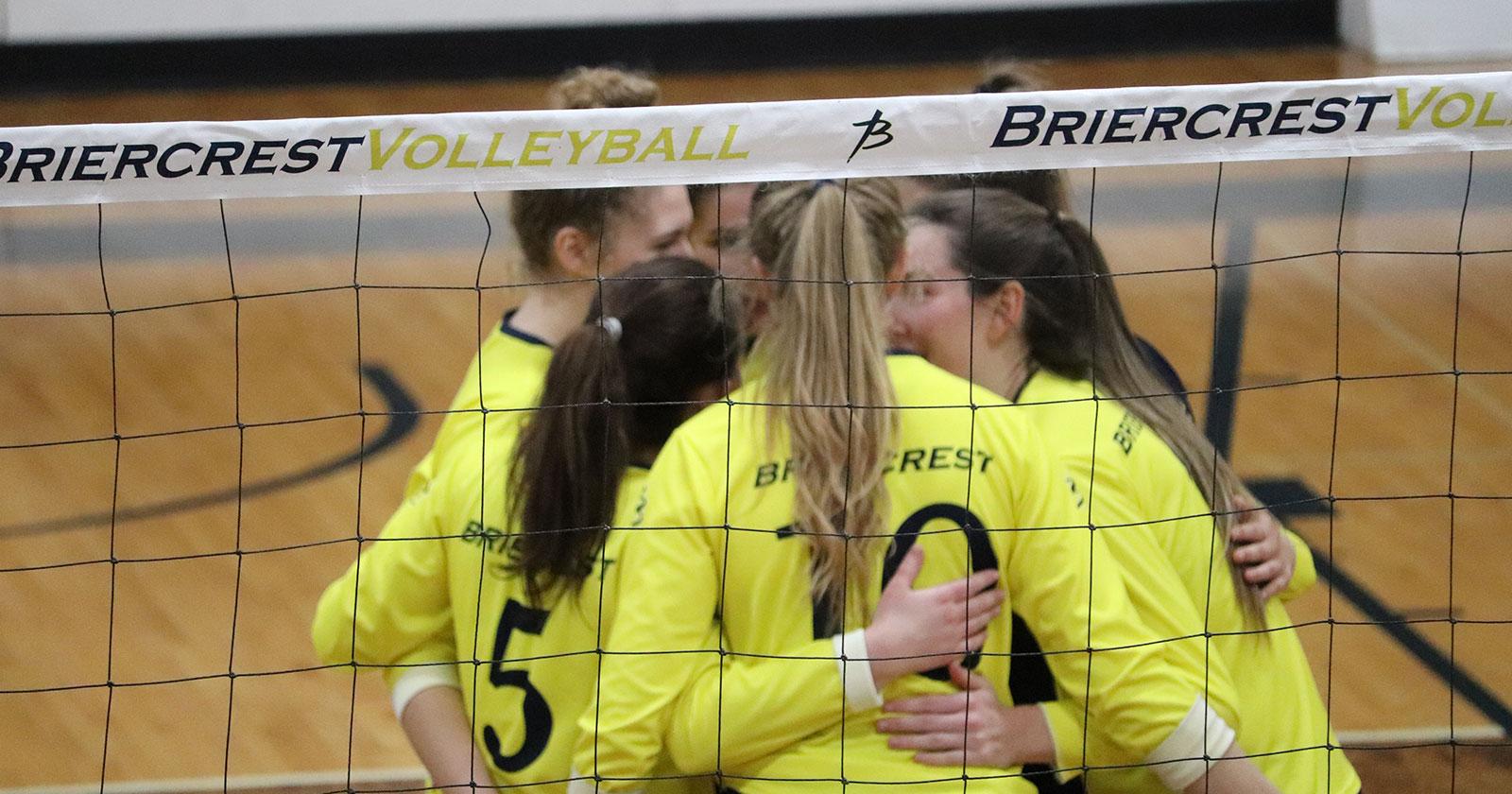 Saturday, November 23rd saw the Briercrest Clippers taking on the SAIT Trojans for the second time this weekend. The Clippers won the first matchup on Friday in four sets, losing only their third set this season, improving their win streak to 9-0 and looked to keep it alive.
Briercrest women opened the scoring in the first set, but the Trojans stayed with them point-for-point, bringing the score to 4's before Briercrest began to expand their lead. As the Clippers pulled ahead, the Trojans called a timeout down 14-8 to try and slow the Clippers' momentum, but Briercrest continued their lead, forcing another SAIT timeout at 22-14. The Clippers would eventually secure the first set 25-15.
Like the first set, Briercrest scored first, but the Trojans were right on their heels keeping the set close and tying it 5-5. However, the Clippers had found their groove in the first set and continued to build their momentum, forcing Trojan timeouts at 19-14 and 22-14. The Trojans would only score twice more before the Clippers took the second set 25-16.
By the third set Briercrest was fully in their rhythm and looking to prove why they are ranked second in the nation, taking an early lead and quickly expanding it to force a SAIT timeout at 17-9. The Clippers would continue to build their lead, and the Trojans would take their second timeout at 23-12 before Briercrest would win the set 25-14.
Player of the game for the SAIT Trojans went to Linnea Brickwood, who recorded 13 assists and 7 digs, and for Briercrest setter and captain Ashley Erickson, who put up 31 assists, 11 digs, 1 block and 1 kill. Erickson comments on the game, "we had a full team effort again today and executed at a high level which contributed to our success."
The two team will face each other again on January 10th and 11th at SAIT.